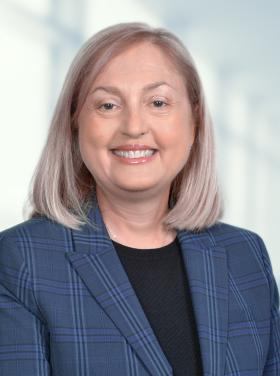 Director, Strategy and Operations
Bio
Francine Anne Roy joined CIHI in 2000. As director of Strategy and Operations, she is responsible for strategic, operational and project planning functions within the organization, including publishing and translation, procurement, corporate reporting and secretariat support for CIHI's Board of Directors. Ms. Roy is also responsible for a number of corporate strategic initiatives, including implementing the Lean process. In past years, she was responsible for the strategic course of information on health expenditures, MIS and costing, and clinical registries. She initiated strategic data initiatives on health spending, such as new analyses on health care cost drivers to be used by Canada's hospitals and health ministries and to strengthen the course for national costing information. She led various projects, including the Canadian Multiple Sclerosis Monitoring System, guided the development of a pan-Canadian health system use vision and oversaw the preparation of data for the Organisation for Economic Co-operation and Development (OECD) Canadian segment database within CIHI.
Her prior work in health human resources included leading the implementation of the National Survey of the Work and Health of Nurses and the development of new health human resources (HHR) databases. In the pharmaceuticals field, she led the development and operation of the National Prescription Drug Utilization Information System (NPDUIS) Database and the implementation of the National System for Incident Reporting (NSIR).
Prior to joining CIHI, Ms. Roy held numerous positions in nursing care and management. She holds a bachelor's in nursing and a master's in project management.